About HUBTEX's Aircraft Construction Vehicles
HUBTEX Aircraft Construction Vehicles are specifically developed and integrated into the respective logistics or production processes. With fully or semi-automated solutions, our machines offer a significant reduction in production delivery times.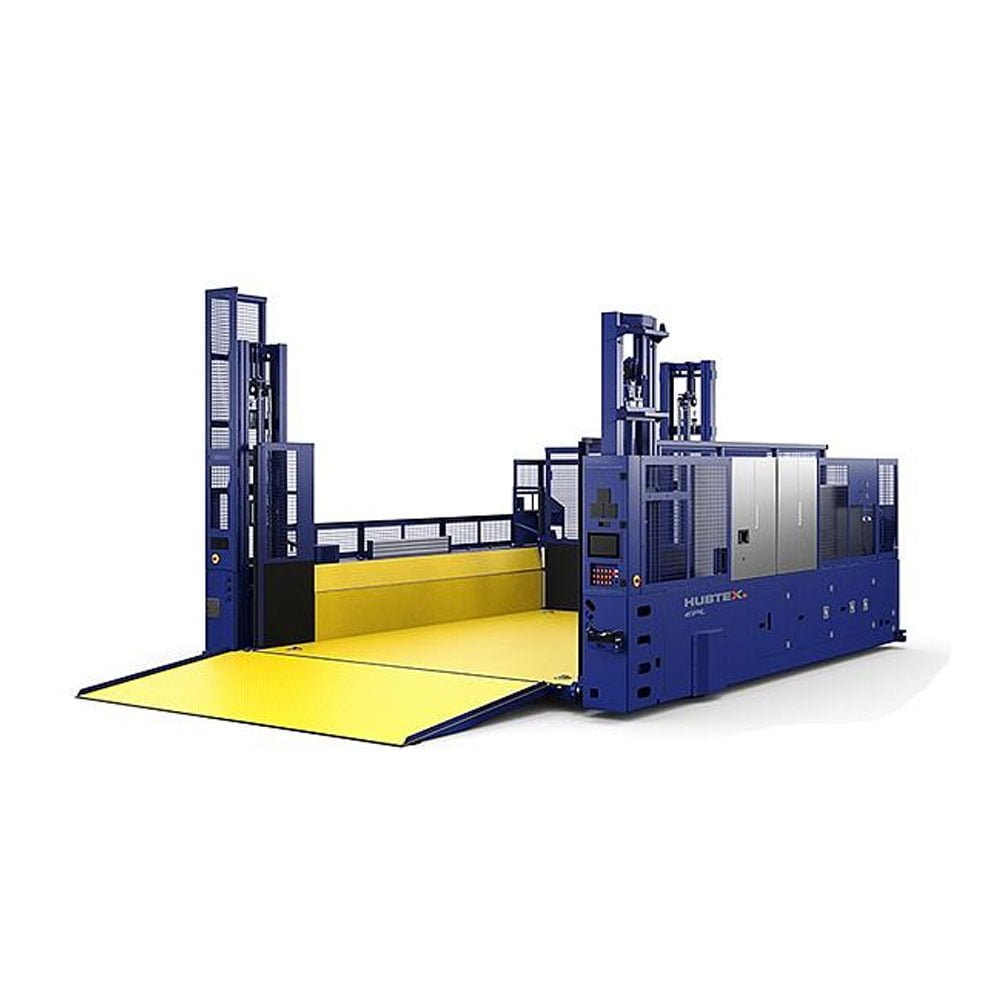 The Fuselage Transporter handles heavy loads of all kinds including wing segments, fuselages, parts and work platforms throughout the production hall.
Capacity: Up to 70 tons
Can be used in coupled operation
Controlled via radio remote control
These machines lift work platforms in coupled operation. The target position beneath the load or fuselage is approached accurately and collision-free thanks to the sensor-supported assistance system.
Lift Height: Up to 6m
Capacity: Up to 15 tons

Control via control panel

Mobile Assembly and Supply
Our mobile assembly and work platforms are used in a variety of areas within the aircraft production process by bringing the fitters and material to the required position on the fuselage.
Capacity: Up to 5 tons
Control via radio remote control or workstand
We Know the Best Solution…
We know that handling heavy loads in a confined space presents users with special challenges. Arrange a free consultation with our specialists to get the best possible solution for your application, contact us now.