About HUBTEX's Bulmor Ambulift
Bulmor Ambulift machines guarantee safe, comfortable and efficient boarding of passengers with restricted mobility. The newly developed compact FrontBull and the patented SideBull Vehicles ensure short turn-around times and a pleasant embarking and disembarking experience for passengers.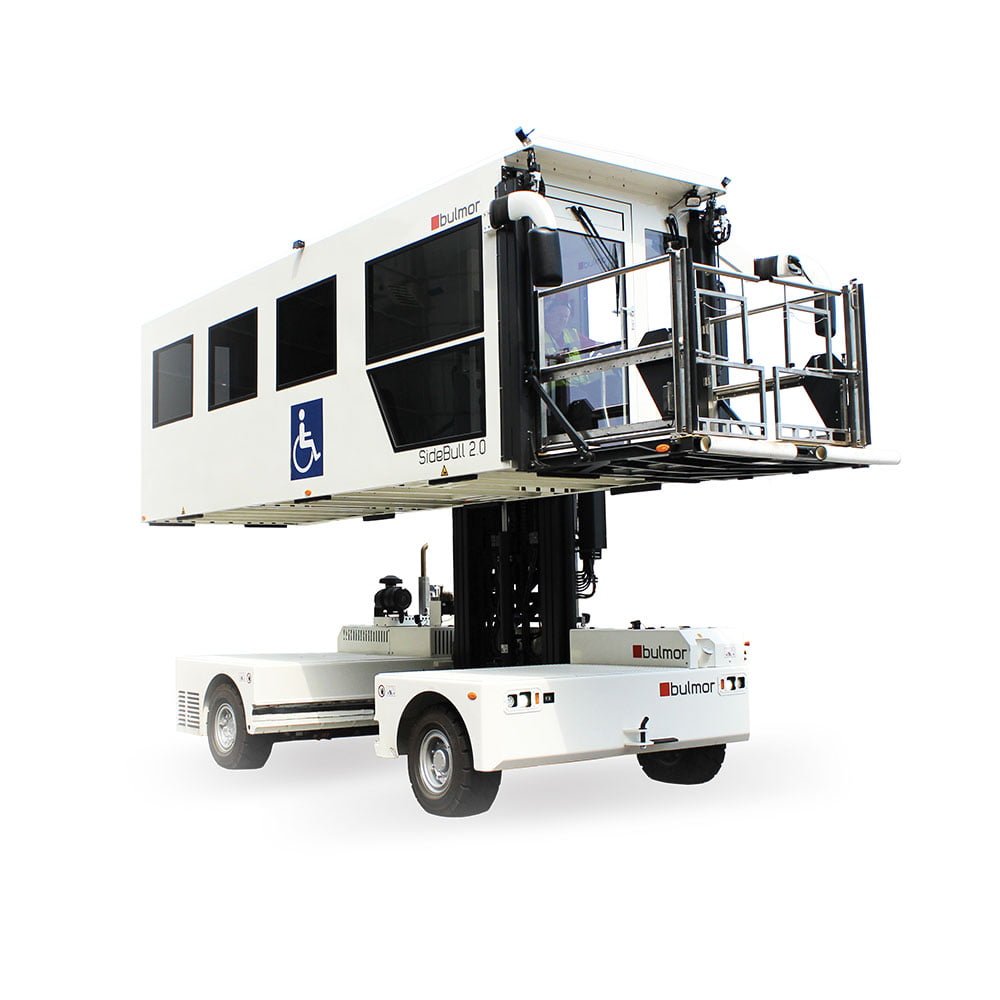 Based on the unique Bulmor SideBull, the new compact FrontBull has been developed for use at smaller airports. Featuring plenty of room for the driver and passengers, the FrontBull is easy to operate providing fast and safe docking with aircraft.
Lift Height: Up to 5.7m

Capacity: 2-4 passengers

The patented SideBull is suitable for use with all aircraft. Developed to ensure short turn-around times as well as safe, efficient and comfortable boarding procedures the SideBull saves valuable time and makes the docking procedure easier for the operator.
Lift Height: Up to 8.1m
Capacity: 1.5 tons / 15 passengers
We Know the Best Solution…
We know that handling heavy loads in a confined space presents users with special challenges. Arrange a free consultation with our specialists to get the best possible solution for your application, contact us now.