About Bulmor's

 2-Way Sideloaders
Bulmor 2-Way Sideloader are the ideal solution when it comes to transporting long loads indoors and outdoors. Compared to a conventional forklift the Sideloader moves long sized goods faster and safer. Carrying the load parallel to the direction of travel, our 2-Way Sideloaders can stack, handle and travel in aisles only a fraction wider than the trucks allowing customers to implement narrower aisles providing more storage space. Extra wide doorways and aisles are a thing of the past and safe, efficient transportation of long loads is guaranteed.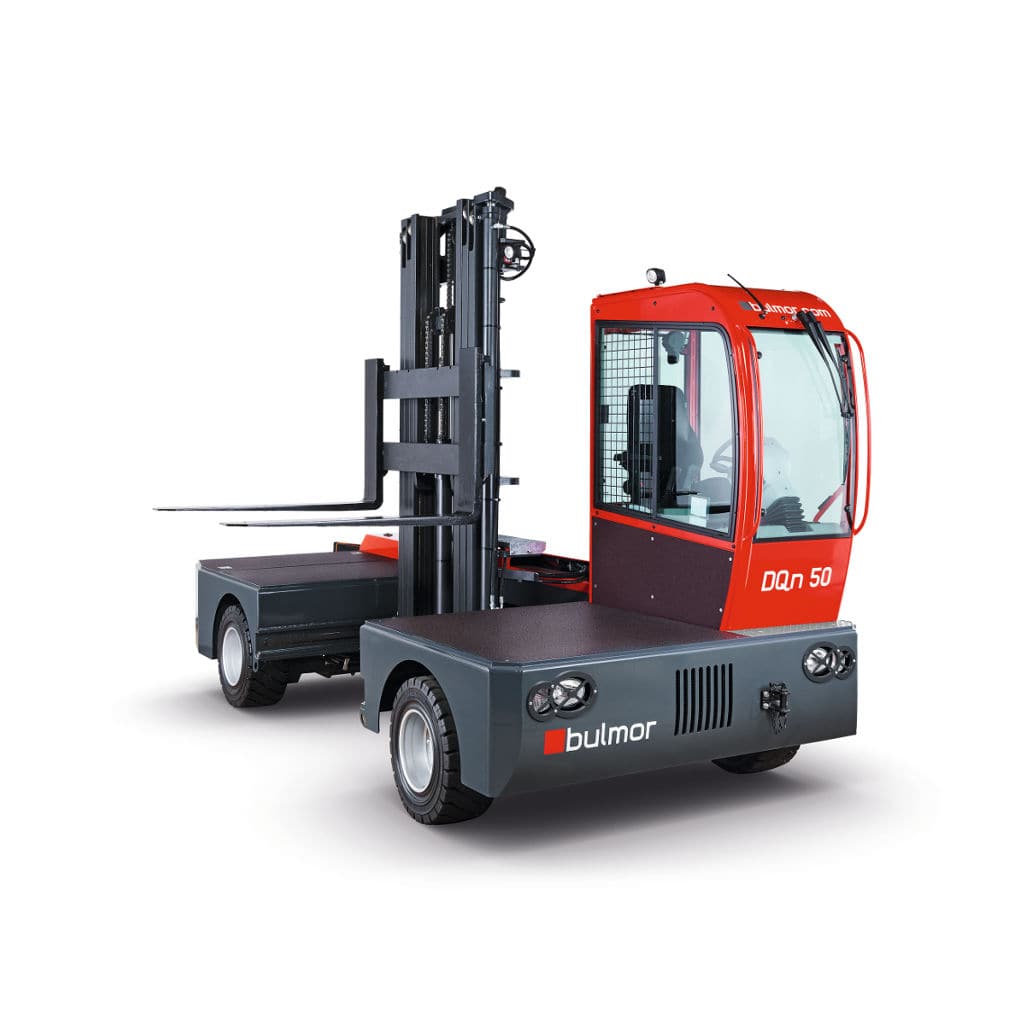 With standard and heavy models available, the robust and reliable Bulmor 2-Way Sideloaders will help you maximise efficiency and space both indoors and outdoors.
Lift Height: Up to 8m
Capacity: Up to 44 Tons
We Know the Best Solution…
We know that handling heavy loads in a confined space presents users with special challenges. Arrange a free consultation with our specialists to get the best possible solution for your application, contact us now.