HUBTEX and Dimos will use their joint Systems and Projects department to focus on the acquisition and implementation of intelligent system solutions in the airport sector.
The joint unit combines consulting, sales, design, production, delivery, commissioning and maintenance – all under one roof.
Michael Röbig, Marketing Manager at HUBTEX, said: "The integration of new vehicles into an existing warehouse often involves retrofitting the racking systems. In a move away from this conventional air cargo technology, HUBTEX and Dimos make changes to the vehicle and adapt it to the conditions on site.
"As a result, high tonnages can still be handled in very small storage areas. We rely on flexibility and our system solutions should open up new opportunities for the customer."
He added: "During in-depth consultations, we will present all of the options that would be suitable for the customer and their particular set-up. The customer will then have a reliable partner on-hand throughout the project and even after completion."
Pascal Schütz, Sales Manager at Dimos Maschinenbau, said: "Creating this department enables us to operate independently of other system suppliers and to apply our skills as a system provider in every step of the process."
Before Dimos set up the Systems and Projects department with HUBTEX, the Petersburg-based manufacturer of special-purpose industrial trucks sold individual products to its customers through other system providers.
However, this arrangement did not allow it to take on larger projects. Becoming a system provider enables Dimos to fulfil the rapidly increasing number of orders.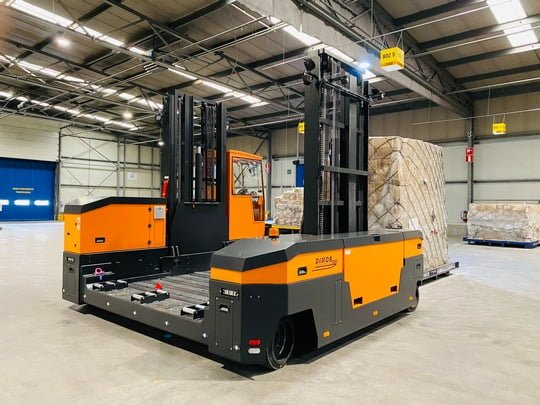 More Details on Airport Solutions
To find out more about Dimos Maschinenbau, please visit their website.
To find out more about HUBTEX's Aviation Vehicles and Universal Handling Solutions in the Aerospace Industry, please visit our website.
You can also get in touch with us by calling 1300 365 621 or emailing info@hubtex.com.au.